LIGHTHOUSES of Northwestern Waters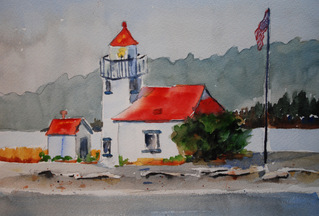 West Point Light 1893

Puget Sound
10.5 x7.5"
unframed
---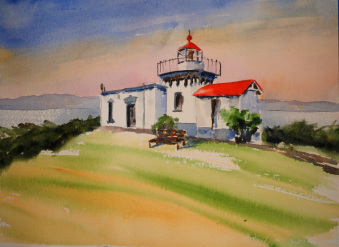 Point No Point 1879
Puget Sound


8 x 11" unframed

---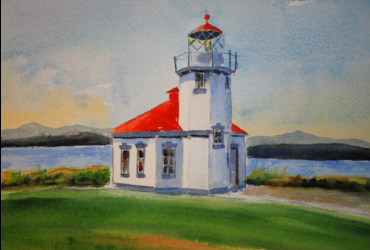 Alki Point Light 1887
Puget Sound


8.5 x 10.5" unframed

---

Patos Island Light 1893
San Juan Islands
(Straits of Georgia)



8 x 11" unframed





---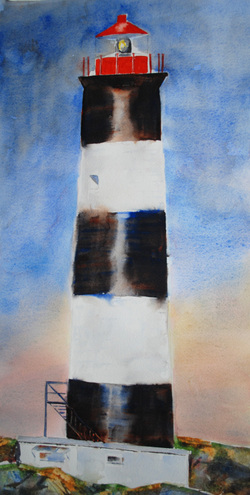 Race Rocks Light 1860
Vancouver Island, BC


11 x 22" unframed

One of the first two lighthouses built on the west coast of Canada, Race Rocks Light is located about 16 km southwest of Victoria BC. It's sister light, Fisgard Island LIghthouse was built at the same time, and marks the entrance to Esquimalt Harbor.

Race Rocks Light is the only lighthouse on the northwest coast built of rock, specifically granite, that was purportedly quarried, cut and numbered in Scotland and brought over as balast in a square rigger.


Shortly after the light went into service, it became apparent that the lighthouse was still difficult to see, so lightkeeper, George Davies painted the distinctive black and white stripes that we still see today. The area around Race Rocks received about 45 days of fog per year.
---
For information about my paintings or to purchase please contact me at
mbohman@aol.com or 206-799-5112
Thanks for your interest in my art! Mara